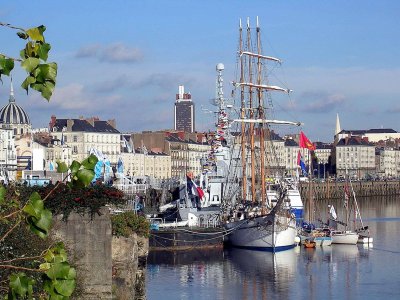 Loire-Atlantique and Nantes
The Loire-Atlantique is a French department defined by its strong relationship with water and nature. The Loire River runs through the middle of the lands before opening up into the vast estuary where it finally spills out into the Atlantic Ocean.
Discover many natural beauty spots
For starters the bay of La Baule-Pornichet is one of the most beautiful bays in the world. Other places of interest are the fisheries of Pornic, the salt marshes of Guérande, the shipyards of Saint-Nazaire, the ports of Le Croisic and La Turballe, the beaches of Saint-Brevin, the many charming water-front villages of Batz-sur-Mer, Le Croisic or Piriac-sur mer.
Visit the bustling city of Nantes
Less than fifty kilometers from the bay of La Baule - Pornichet you will find Nantes. Nantes is often listed as one of Frances most pleasant cities to live in. It's also a listed city of art and history where you will find cobbled pedestrian streets, a wide variety of museums, theaters, parks, and you can visit the castle of the Dukes of Brittany.